Lucky Dog Books & Paperbacks Plus
Other Links We Present


The links to other websites offered on this page are for y/our information and/or enjoyment. We do not necessarily endorse, nor do we accept any responsibility for what you may find by following any of them nor for the performance of any service(s) offered therein.

Please use your own judgement in all regards. If you should encounter any problems, we would like to hear about them, especially if anything should seem fraudulent.

---

Poor David' Pub

The later incarnation of this young man who has been bringing Dallas great music for about as long as we've been presenting books and such has been very helpful to the bookstores and their survival at a critical time.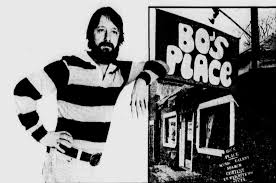 ---

Some Odd Links To Begin With



All the other links

---
Eco Business Source - Dolphin Blue



Best Radio in the Land



---

Back To: Lucky Dog Books Homepage
Last modified 3/20/2020.