Contact
EMAIL us at
info@luckydogbooks.com

Hours
Mon-Sat: 10 am - 9 pm
Sunday 12 noon - 7 pm

3 Locations
DART Schedules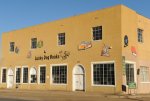 OAK CLIFF
Lucky Dog Books
633 West Davis St.
Dallas, TX 75208
Phone: 214.941.2665
facebook & twitter



LOCHWOOD
Lucky Dog Books
10801 Garland Rd.
Dallas, TX 75218
Phone: 214.827.4860
facebook & twitter



DOWNTOWN MESQUITE
Paperbacks Plus
108 E. Davis St. Mesquite, TX 75149
Phone: 972.285.8661
facebook & twitter

Services

Books Mailed

Gift Certificates



History
The first forty years:


The bookstores known today as Lucky Dog Books and Paperbacks Plus opened in 1974. Click here to read the beginning of a history that chronicles the early years from 1973-1984 and/or here to read a story that ran in the Mesquite News about our recent 40th anniversary event and/or here for a feature published in the Sunday, September 8, 2013, edition of The Dallas Morning News with 4 photos including the one below by Kye R. Lee taken at the Lochwood location on Garland Road.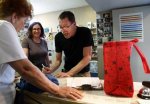 The Lakewood Chapter
1994-2011
Short Video

MANY THANKS TO THE DALLAS OBSERVER
for kind attention to the bookstores. The photo in the print edition on page 14 was taken by Stanton Stephens at the Oak Cliff location.
Events

THE POETS ON X
Saturday, Aug 16
7:00 pm - 9:00 pm
WordSpace Presents
OPALINA SALAS &
KYMBERLY KEETON
Lucky Dog Books
633 W. Davis St.
Dallas, TX 75208.



Tuesdays at 7:15 pm
TIBETAN BUDDHISM
A continuing series of talks and language classes meeting at Lucky Dog Books, 633 W. Davis, Dallas, TX 75208. Click here for more info.

WORDS & MUSIC AT
LUCKY DOG BOOKS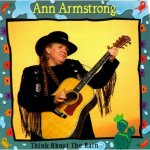 When not out on the road with her long-time companion and musical partner Steve Hughes, ANN ARMSTRONG teaches beginning and advanced guitar and songwriting to students of all ages at Lucky Dog Books in Oak Cliff and Lochwood. Listen to her here on her ReverbNation page or wherever you find her playing. For info and booking, email Ann.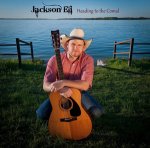 GUITAR LESSONS
WITH JACKSON ELI
Jackson is an amazingly versatile guitarist and performing artist who is also working on a PhD in music at UNT in Denton, Texas. He enjoys teaching all styles to students of all ages and interests: classical, jazz, folk, rock, pop, bluegrass, western swing, country, reggae, rockabilly...at the Lochwood and Oak Cliff locations of Lucky Dog Books.
Info & Booking:
Text Jackson at 214.566.7828

VIRTUAL TOUR OF
LUCKY DOG BOOKS
Click here to see/hear a video of a whirlwind tour of the city and Lucky Dog Books in Oak Cliff and Lochwood and Paperbacks Plus, in downtown Mesquite. Released April 17, 2013, by "punktexas" on YouTube, with all music recorded from 8-track and cassette tapes bought at these three bookstores. Running time is about 24 minutes.


WORKS IN PROGRESS
WRITING SALON
WITH LINDA JONES
Saturday, July 26
11:00 am - 7:00 pm
Lucky Dog Books
633 W. Davis St.
Dallas, TX 75208.
. . . The bookstore is pleased to welcome back American journalist and writing coach Linda Jones for another FREE writing salon and workshop for those who want to work on their words. Meets up on the mezzanine at Lucky Dog Books in Oak Cliff, across from Bolsa Mercado. Stop by for a few minutes or stay all day.

Sat. July 28
11:00 am - 12:30 pm
WHITE ROCK READS
Selected title for July is The Sisters Brothers by Patrick deWitt. Book club meets on the last Saturday of each month at Lucky Dog Books at 10801 Garland Road, Dallas, TX 75218. Click here for more info.



STONE SOUP
PEER WORKSHOP
Tuesday evenings
7:00 pm - 9:00 pm
Lucky Dog Books
10801 Garland Rd.
Dallas, TX 75218.
. . . The Writer's Garret rides herd on its "Stone Soup Peer Critique Workshops" at the bookstore's Lochwood location, next door to the Writer's Garret office and the Casa Linda Bakery.



OTHER EVENTS
Check this link for more listings of other special events and ongoing meetings of community groups at Lucky Dog Books locations.


Need a place to host a modest gathering or book signing? We share space with community groups for author readings, workshops, concerts, and book clubs. Click here to email us for more info.



New Books
New titles in most media needed now.
By "new" we mean those published within the last month or two. As always, cash offers depend upon condition and our need for them at this time. We also offer a higher trade credit to save you even more when you shop at Lucky Dog Books in Lochwood and North Oak Cliff and/or at Paperbacks Plus in downtown Mesquite.

Books

Fiction

Non-Fiction

Paperbacks

Hardbacks

Children's Books

Sheet Music

Comics & Manga

Magazines

Large Print

Audio Books

Other Languages


Music
CDs, LPs, 45s, 78s
8-Tracks & Cassettes

Movies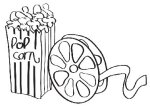 DVD, VHS, Laser...

Listed Online


Click here to search or browse our online listings with Abe by author, title, or keyword and/or here for titles listed with Amazon. These 3,000+ titles are just a small sampling of the inventory you will find on the shelves at our "bricks 'n' mortar" stores now known as Lucky Dog Books and Paperbacks Plus. Please click here and/or email us for more info.

Links
Fantastic Fiction
Publishers Weekly
NYRB
NYT Book Review
DMNews Bookpage
NPR Books & Music
Shelf-Awareness
Library of Congress
Dallas Public Library
Mesquite Library
Writer's Garret
WordSpace
T.I.L.
Texas Music Office
IMDb
Poor David's Pub
The Kessler
Poets & Writers
Tattered Cover
City Lights Books
Shakespeare & Co.
Children's
Roy Hamric Blog
Musea
EDCS/Lumin
KERA 90.1 FM
Art & Seek
KNON 89.3 FM
Bookfinder
fictiondb
Indie Bound
VinylBeat
Poem of the Day
Magic Time Warp